Accessorize your wardrobe with Creations by Cami!
Upcoming Events
The Finishing Touch Fine Arts & Craft Show

Wednesday, November 6th 10am-6pm
Thursday, November 7th 10am-6pm
Friday, November 8th 10am-8pm
Saturday, November 9th 9am-5pm
Lone Tree Golf Club & Hotel
9808 S. Sunningdale Blvd
Lone Tree, CO 90124
http://finishingtouchatlonetree.com

Rampart High School Holiday Bazaar

Saturday, November 23rd 9am - 4pm
8250 Lexington Drive
Colo. Springs, CO 80920
(I will be in the gym, booth #G74)

Doherty High School Arts & Craft Show

Saturday, December 7th 9am - 4pm
Sunday, December 8th 12 - 4pm
4515 Barnes Road
Colo. Springs, CO 80917
(I will be in the hallway on the NE side of the bldg)
From casual to elegant, Cami has been offering affordable hand-crafted jewelry since 2002.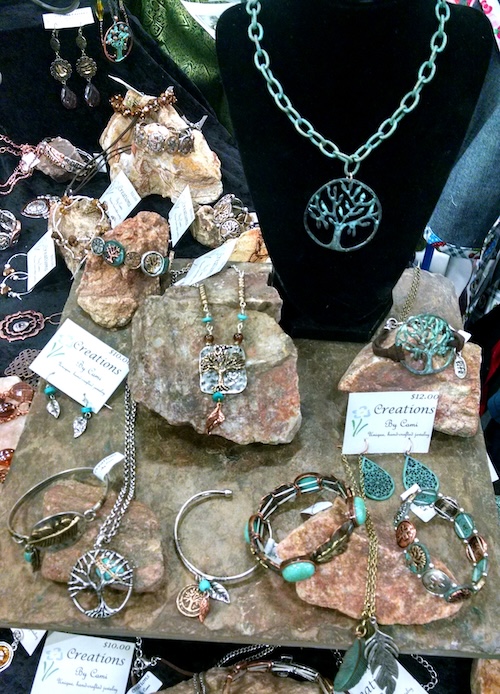 Coming Soon — Online Catalog and Ordering!